The University of Arkansas hosted a successful conference in Rogers, AR Feb 5-7! Over 200 attendees from Arkansas, Louisiana, Mississippi, and Texas came together to for corporate tours, professional development and collegiate guidance sessions, networking events and a technical poster competition and career fair.
Eight Fort Worth SWE Professional Section members attended and we had a great time!
Here we are at the awards banquet. From left to right: Carrie Ballester, Natalie White, Jody Snow, Hope Schwalls, Carole Bachman, Melissa Tacconi, and Sherry Williams (Candy Robinson not pictured)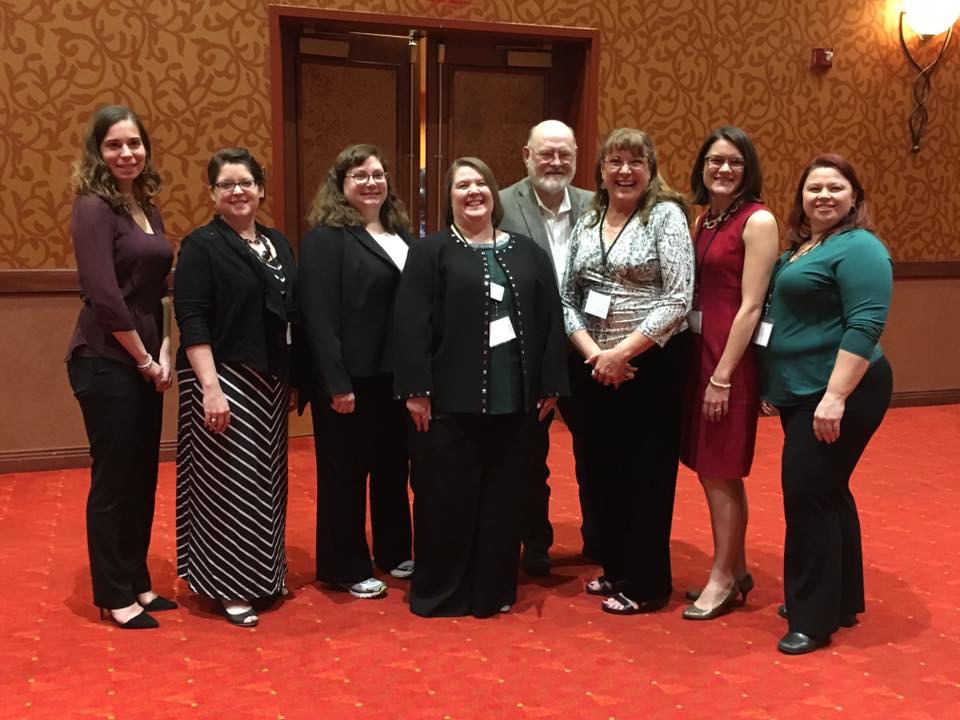 We used the SWE Boutique as an opportunity to raise funds for our section. We sold wine charms, t-shirts, cookbooks, aprons, and more.

Of course Shelly the Region C Sea Turtle mascot was in attendance, with her bale of hatchlings. Each collegiate section with an officer in attendance at the joint section meeting received their very own turtle to take home!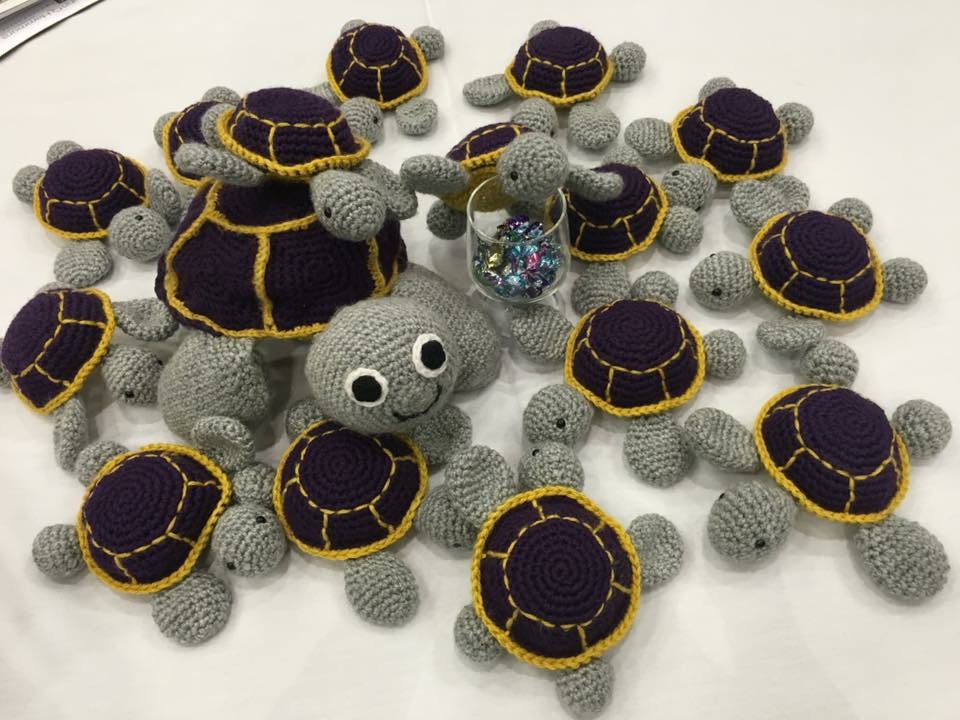 Hope was a member of the team that won Trivia Night – Team Cinnamon!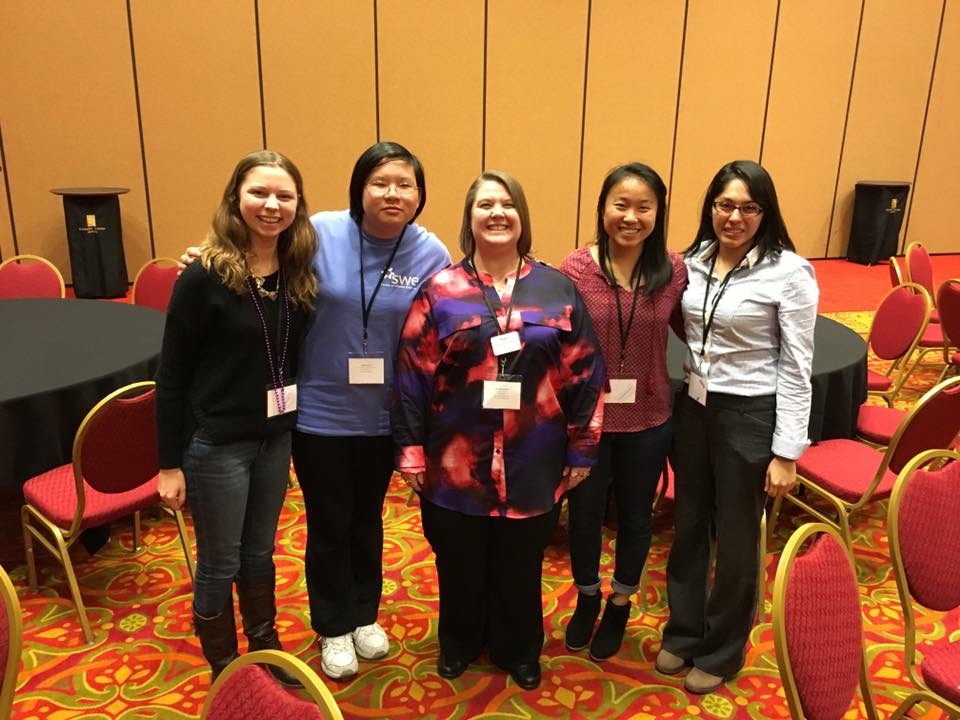 We're looking forward to E-Week (next week!) and the WE16 National Conference in Philadelphia, PA this October – check out our calendar for upcoming events near you!