The Region C Conference, hosted by the University of Texas collegiate SWE section, was a huge success!  Ten of our SWE Fort Worth members attended the conference, where we heard captivating speakers, conducted important regional business, and attended valuable sessions about career growth, outreach, and just had an all-around good time being together!
The conference kicked off with a few local tours, one of which was the Texas State Capitol.  Here's the impressive rotunda – the star at the top is eight feet across!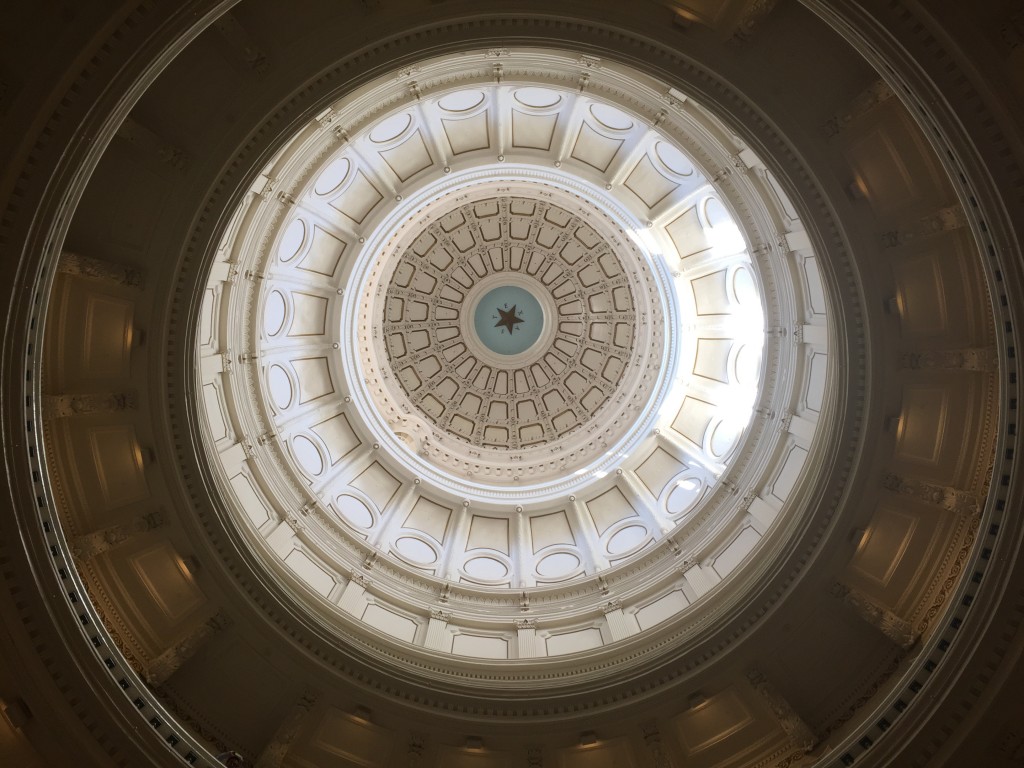 The Friday "casino night" networking event revealed that most of us are better at engineering than gambling, but we had a great time anyway.
Our members had a great time at the conference.  From left to right: Carol Bachman, Section Representative Sherry Williams, Outreach Chair Carrie Ballester, Candy Robinson, Webmaster Natalie White, Treasurer Hope Schwalls, Vice President Jody Snow, and President Melissa Tacconi.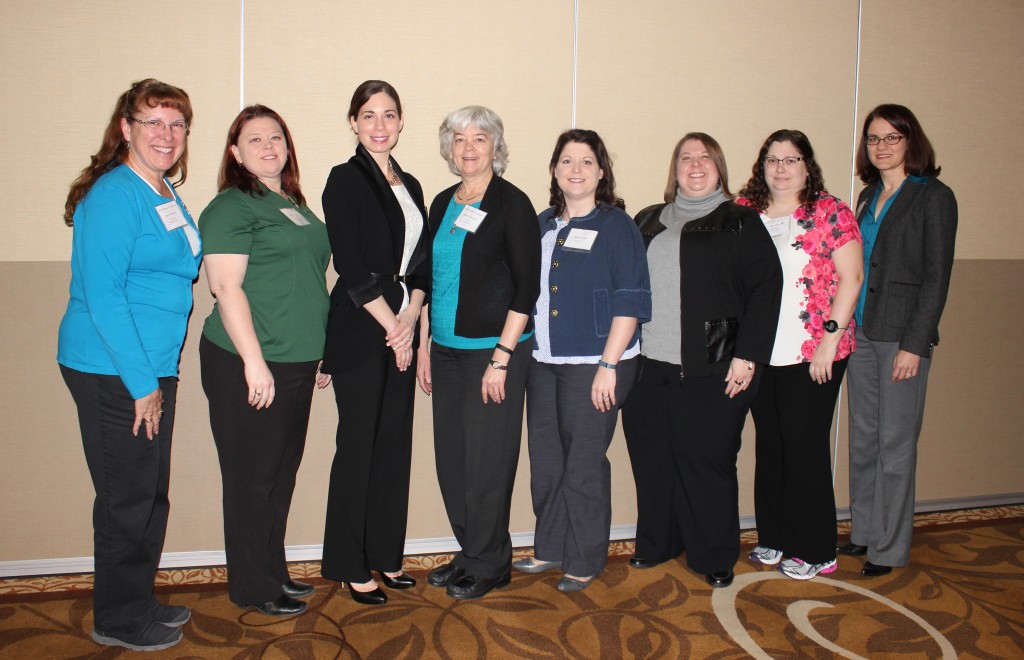 Saturday morning breakfast started off with the State of SWE and keynote speakers Peter Zornio, Chief Strategic Officer, Emerson Process Management and Polly Bessel, Vice President – Transport Engineering, AT&T Services, Inc.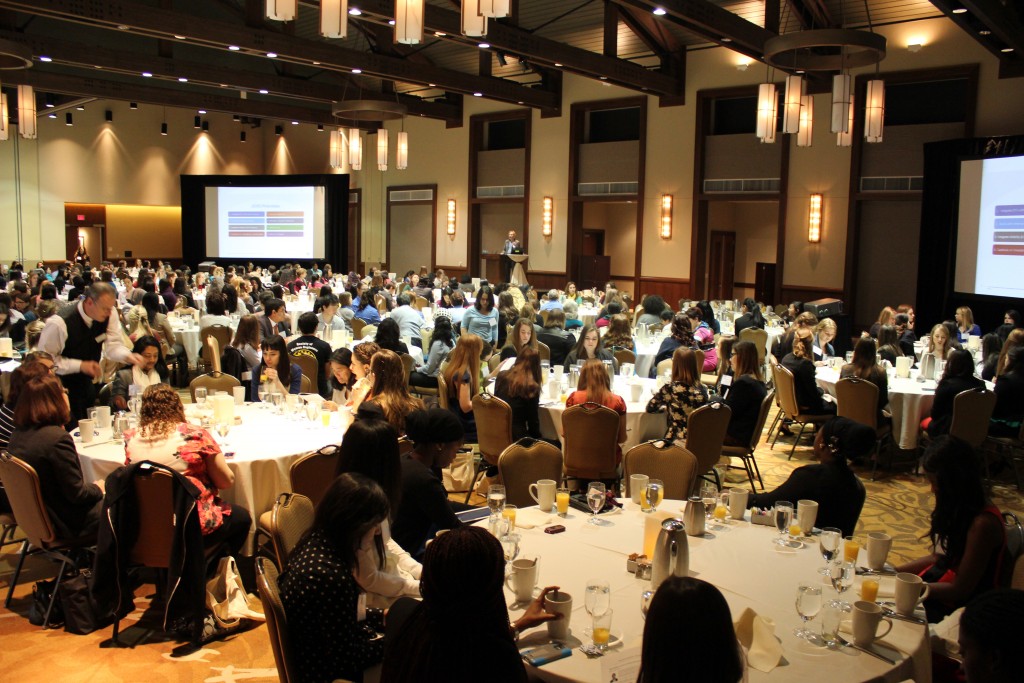 During the Professional meeting, we had break-out brainstorming sessions on national committee membership, leadership pipeline, and training.  Other sessions included tips on interviewing skills, applying to graduate school, balancing work and family responsibilities, and mentoring.
The Saturday evening awards banquet was at the UT Alumni Center.  Our section won the Professional Membership Retention award!  Here's our President, Melissa Tacconi, accepting the award.